Nikes move to highlight the intensity and passion of veiled Muslim athletes speaks volumes in an age of renewed xenophobia, but its hardly groundbreaking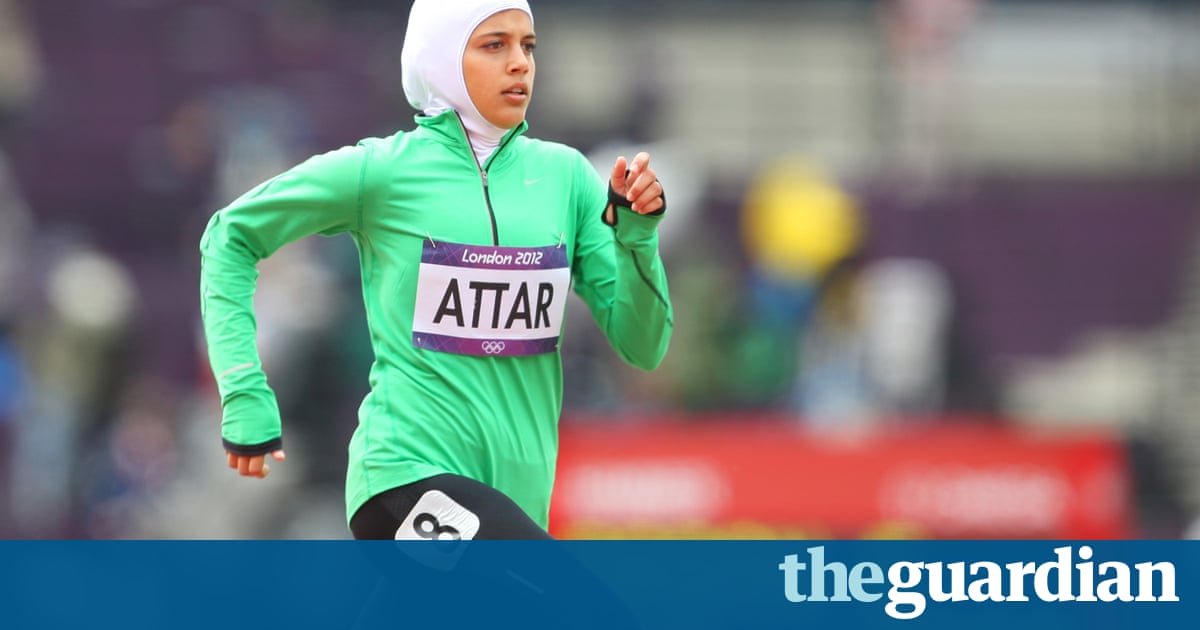 Two days before International Womens Day, Nike unveiled its Pro Hijab and took a leap into modest sportswear. Nike, arguably the most influential sports company in the world, announced that the product, available in three colors, would be on sale in spring 2018.
The Pro Hijab is a collaboration between Muslim athletes in the Middle East and the timing of Nike highlighting diversity in sport is impeccable. In an era where xenophobia seems to ring out as a norm, highlighting the intensity and passion of veiled Muslim athletes speaks volumes. But the modest sportswear industry is not a new one, and although the move is exciting, its hardly groundbreaking.
A few weeks ago, Nike released a new advertisement featuring women from the Middle East and North Africa. The spot garnered over 1.5m views on the Nike Women YouTube channel. Although the idea of the ad was excellent, the rollout was imperfect. But it might have been an attempt to ready the world for the Pro Hijab.
Emirati figure skater Zahra Lari, also a participant in the Nike Middle East commercial, posted a photo of herself skating and wearing the new design. Nikes infamous swoosh is displayed prominently on the side on her head as she glides across the ice. Egyptian athletics coach Manal Rostom was also featured in photos running along a beautiful beach in the sun, wearing the light, breathable headscarf.
Amna Al Haddad consulted with Nike and came up with some ideas based on her own experience. Al Haddad told Nike during the design process that she only had one hijab that could meet her needs as a competitive weightlifter. She washed it nightly. Nike spokeswoman Megan Saalfeld explained that this hijab was created as a direct result of our athletes telling us they needed this product to perform better, and we hope that it will help athletes around the world do just that.
But Nike is not the first mainstream sports brand to recognize the needs of Muslim women.
At the 2012 London Olympics, Sarah Attar was one of two women to represent Saudi Arabia. Attars uniform was designed by another Oregon-based company, Oiselle.
Ironically, the moment that influenced Nike was seeing Attar compete in 2012. This movement first permeated international consciousness in 2012, when a hijabi runner took the global stage in London, a statement from Nike read.
On International Womens Day in 2016, Danish sportswear company Hummel whose motto is Change The World Through Sport released new kits for the Afghanistan womens soccer team. This was the first sports company that included a hijab option as part of a team kit. This item is for sale to the public. (Side note: I have one, and its amazing.) Philanthropy and advocacy are a big part of what Oiselle and Hummel have done with their support of athletes. It helps to diversify what it means to be an athlete.
But as much as we laud Nike for their efforts, it is important to acknowledge the huge footprints already made by the modest sportswear industry. Hijab in sport is not a new concept. Women have been wearing hijab for literally thousands of years, and have definitely been active during that time. More recently, modest sportswear has also become a way to advocate for Muslim women in sport.
Smaller companies, often spearheaded by women, have designed and sold sport hijabs for decades. Capsters started in 2001 and has been selling sports hijabs all over the world, also allowing more Muslim girls and women to participate in sports more comfortably. A scarf design from Canadian company ResportOn was one of the reasons that the international taekwondo federation allowed Muslim women to compete in recognized tournaments. Both Capster and ResportOn submitted prototypes to Ifab that formally overturned Fifas hijab ban in 2014. These companies carved out a space for Muslim women when their participation was challenged.
Muslim women are creating and designing their own hijabs from crowdsourcing and fundraising. This includes smaller companies like Asiya, which came out of a brilliant Somali community in Minneapolis, and Sukoon Active, which raised $15,000 above its $10,000 goal on Kickstarter. British muay thai fighter Ruqsana Begum started her own line of hijab to encourage women to get involved in sports.
Muslim women do face significant challenges in sport. Perhaps Nike might be able to push for the inclusion of Muslim women, considering their new partnership is with Fiba, the basketball federation that has still not rescinded a headcovering ban. As ESPN sportswriter Kavitha Davidson noted, the new relationship means that Nike is the official partner for product and marketing at Fibas biggest competitions including the Fiba womens basketball World Cup providing apparel, footwear, and equipment. Will that include its new hijab?. It would seem bizarre for Nike to partner with the same federation that excludes the same women who could be wearing the Pro Hijab.
I dont expect Nike to become a savior for Muslim women, who can certainly defend themselves, but solidarity and support is important. Particularly from a company that will make millions from a specific demographic with a product that is meant to help elevate sports in marginalized community.
Helping sports grow around the world sounds like a great plan but would seem difficult if a part of the population isnt allowed to participate.
Nike is a powerhouse, and seeing Muslim athletes featured in their products seems like a leap. Representation matters. But keep in mind that Nike is a business and not a lobby group. This product will most likely do very well, otherwise they would not have chosen to sell it. Might this be the beginning of a modest fashion line from Nike? I think back 20 years ago to when I started wearing hijab and I bought a Nike dri-fit shirt, cut it up and sewed it creating my very own sports hijab. It was a disaster.
I am not a huge fan of the swoosh on the scarf, and I might not to wear this particular design, but I cant help be happy with all the options for Muslim women have in mainstream sportswear. Choice is always a good thing.
Muslim women dont need a hijab to validate their identities as athletes: that passion was never covered up. But in all honesty, as a footballer, if my favorite sports brand comes out with a new design for a hijab with three stripes on the headpiece I would definitely consider buying one.
Read more: https://www.theguardian.com/sport/blog/2017/mar/08/nike-performance-hijab-female-muslim-athletes